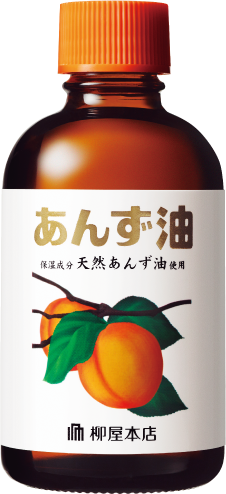 YANAGIYA Apricot Oil(Hair Oil)
A hair oil that penetrates through hair ends. It keeps the hair moist and lustrous by continuing to use.
For oil care that can be used widely for the hair and scalp.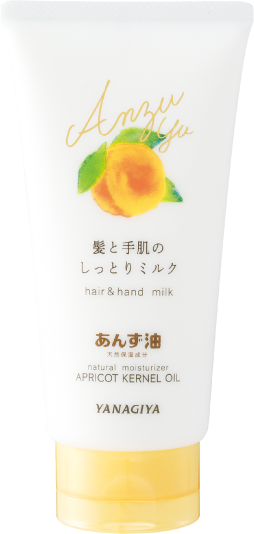 Apricot Hair Milk
(Hair & Hand Milk)
Hair milk with soft texture. It is rapidly absorbed into dry hair and keeps it moisturizing.
For damaged hair, and dry, flyaway hair.

Apricot Hair Shower
(Hair & Scalp Water)
A hair shower that is rich in moisture. It is effortlessly absorbed into the hair and even moisturized the scalp.
For flaky hair and unruly hair.